Brazil Carnival
Florianopolis Carnival Celebrations
Get ready to the next Carnival Celebration in Florianopolis.
Florianopolis has over the years built up a reputation as a Carnival hotspot. Visitors from all over the globe have set their eyes on this South American paradise with 42 pristine beaches. The Carnival in Florianopolis is only second to Rio for gay and lesbian travelers looking for sun, sand, and a taste of the Carnival spirit.
Florianopolis' vast natural beauty isn't the only attraction during the Carnival. Thousands of party goers flock to the city for the Carnival with no let up in the celebrations for a week. From samba parades at the Sambadrome to street parties, gay festivals and, street parades held throughout the city; revelers have a choice of entertainment with live bands leading the wild parties at almost every street corner. Several samba schools have emerged over the years, putting up a splendid performance at the Sambadrome.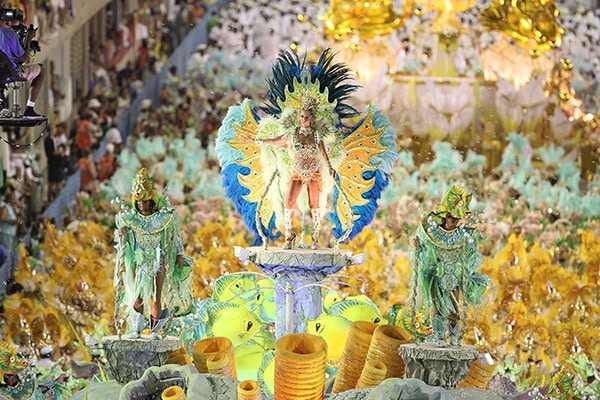 Consulado, Copa Lord, and União da Ilha da Magia are the major samba schools that compete for top honors at the sambadrome. The schools also rehearse for months leading up to the Carnival, which is a good time to catch up with them if you are in town early. Tickets for Carnival nights at the Sambadrome are available. The stadium consists only of two grandstands, so you need to book early if you want to soak in the excitement from the sidelines.
Celebrations at the Sambadrome commence with a firework display at midnight followed by the first samba school. The crowds are already in a party mood well before the first samba school makes its way down the runway. With motorized floats and live bands in attendance, samba dancers put everyone in a Carnival trance which lasts until 4 am.
Florianopolis Gay Festival
Residents of Florianopolis welcome gay tourists by throwing one of the biggest gay festivals during the Florianopolis Carnival. The Pop Gay Festival at Tancredo Neves Square features a contest for drag queens and transgender people. Over 50,000 gay and lesbian tourists join in the celebrations that carry on right through the Carnival week. The festival draws a mixed crowd with many straight people joining in the fun and frolic.
Carnival Sunday around Town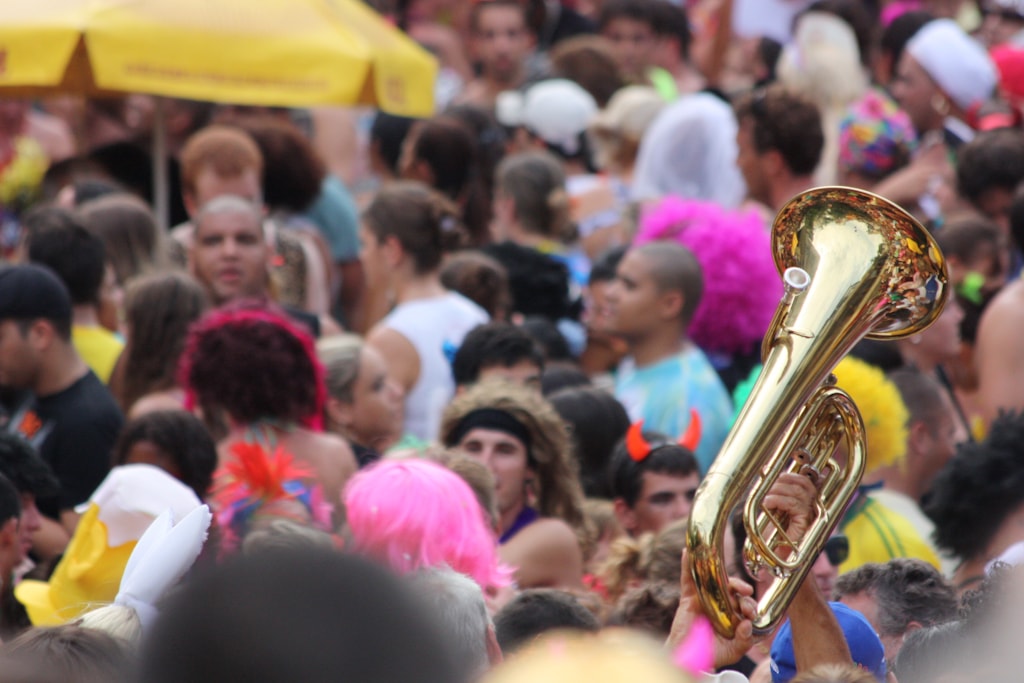 Straight men have their night out on Carnival Sunday with the traditional Blocos dos Sujos. Cross dressed men parade through the town singing and dancing with many families choosing to join in. In addition, a number of small samba groups put up their own parades in downtown Florianopolis so there is never a dearth of entertainment in the city.