Free Roundtrip Metro Pass and Guided Service to the Sambadrome
Book a Grandstand ticket for Sectors 2, 4, 6, 8 or 10 and you are entitled to receive a Free Roundtrip Metro Pass. Plus you may join other Carnival goers and their guides in the way to the Sambadrome and back to the Hospitality Desk in Copacabana.The new transfer service is a solution offered by Bookers International to all its clients who opt for a Grandstands ticket at the even numbered sectors.
Do not forget to enlist yourself to the service and to ask for your FREE Roundtrip Metro Pass at the time you come to the desk to pick up your sambadrome tickets.
Guided groups depart daily at 7PM from the Hospitality Desk.
Rua Siqueira Campos 90
Copacabana, Rio de Janeiro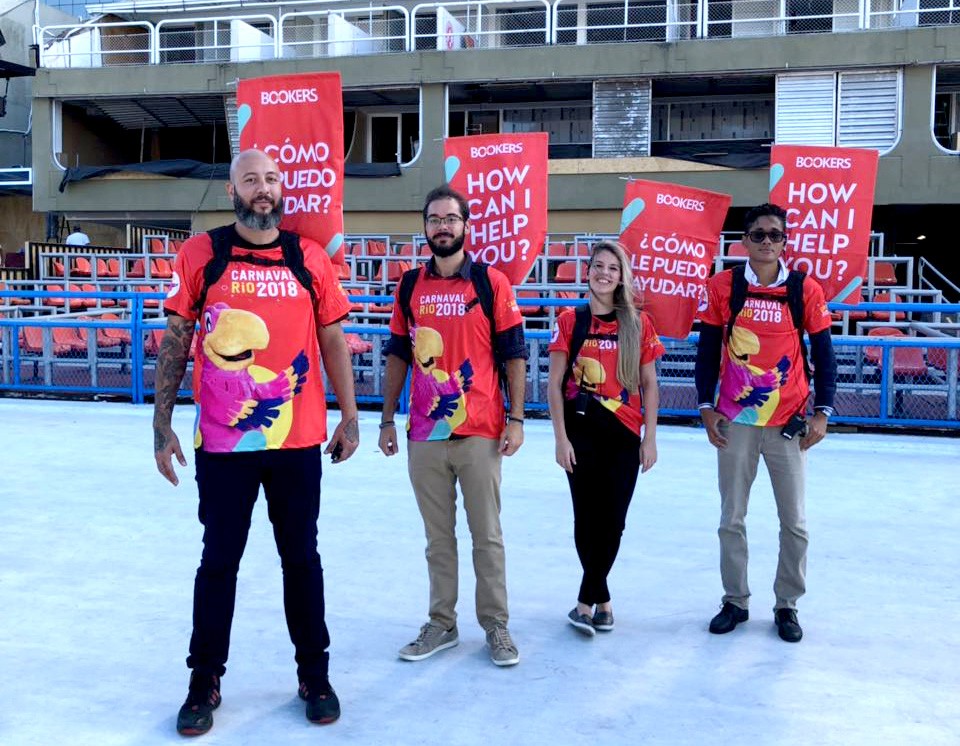 Alternatively to the FOLLOW ME METRO RT SERVICE, Bookers International offers other transfer options with pick up at your hotel for US$98 per person.
Click here to check the routes.
HOW DOES IT WORK?

A. FREE RT METRO PASS - EVEN SECTORS
Buy Grandstand tickets for Sectors 2, 4, 6, 8, 10
Get Free Roundtrip Subway pass
Service runs round the clock
Covers great part of Rio's districts
Offer valid for any of the 5 parading days


B. FOLLOW ME METRO RT RIDE
Subway ride to the Sambadrome with our staff
Daily departures from the Hospitality Desk at 7PM
Destination is Sambadrome's Sectors 2, 4, 6, 8 and 10
Staff will assist until you are inside the venue
When you want to return, go to Sector 2
Rejoin our staff at the end of any parade
Get back to our Hospitality Desk