The Gay Costume Ball
Held at Scala, the Gay Costume Ball is the biggest gay event of Carnival in Rio de Janeiro.
The five day long Rio de Janeiro Carnival in 2020 will reach a feverish pitch by the final Tuesday with the Scala Gay Ball. The event lives up to Rio de Janeiro's reputation of being the most gay friendly city in the world by welcoming and encouraging all individuals of alternative lifestyles.
Held at the Scala, a premier night club in the city, the Gay Costume Ball attracts characters from all over who cannot resist the opportunity to express themselves in their most exotic and outlandish costumes. Some choose to be gorgeously ornamented with intricate details and others prefer to attend the Scala Gay Ball exposing as much as possible. Whatever the approach, this is an occasion for queens to be their queenly best and demand the attention of everyone around.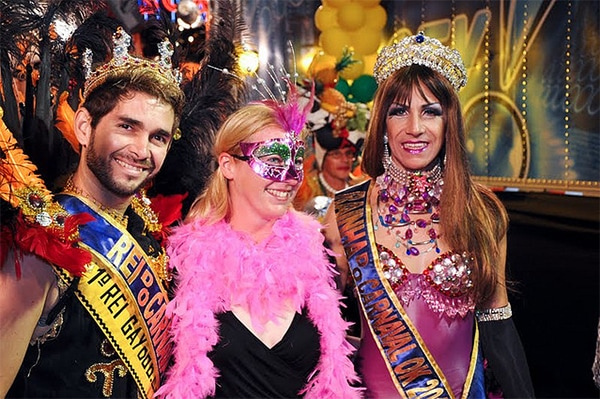 Straights Are Welcome Too at the Gay Costume Ball
Contrary to what the name suggests, the Gay Costume Ball is not just restricted to gays or lesbians. Straight people are welcome too and many attend to catch a glimpse of some of the most flamboyant and colorful sights of the 2020 Rio de Janeiro Carnival. The outrageous and unbelievable getups are fanciful enough to attract TV coverage and a host of local celebrities. A pink carpet is rolled out and a runway is created just outside the Scala Gay Ball so that all the attendees can show off their extraordinary costumes in full view of the press and the crowds.