Rio Carnival Balls
The Magic Ball at the Copacabana Palace
The Magic Ball is one of the most high profile events of Rio de Janeiro Carnival.
One of the highlights of the Rio Carnival is the Magic Ball at the Copacabana Palace. This eagerly anticipated event is the grandest and most luxurious occasion in the Carnival. The glamour quotient of the evening is at an all time high with a host of local and international celebrities in attendance.
The entire Copacabana Palace Hotel is transformed into a magical wonderland, with mystical themes adding to the atmosphere.  Previous themes for the Magic Ball included butterflies and crystals. Even the hotel's 245 rooms are bedecked in the Ball theme making guests feel like the excitement is in their very own room. It is an occasion filled with opulence, prestige and the ever present intoxicating Carnival spirit.
Sensational Costumes for an Enchanting Evening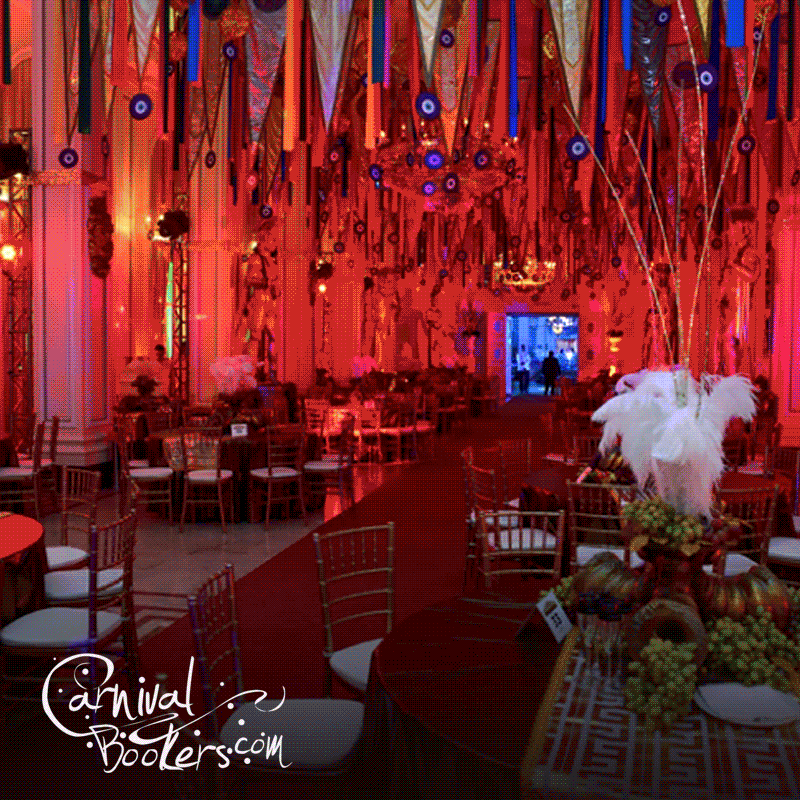 The Magic Ball is one of the most high profile events of the Carnival and guests are dressed in their Carnival best. Men are expected to be attired formally with suit and black tie and women can wear a gala dress. However to truly experience the flavor of the evening, a luxury costume is the way to go. These fanciful whimsical outfits add to the glittering Carnival atmosphere. Plus there is nothing like a dazzling costume to get your feet tapping. The dance floors at the Copacabana Palace are always packed with spectacular costumes competing for space, both horizontally and vertically.
Red Carpet Glamour
The Magic Ball at the Copacabana Palace is without doubt the most elite event of the Rio Carnival. Photographers from the press and other media are kept busy with each celebrity trying to outdo the other while posing in their gorgeous gowns and costumes. Previous Magic Balls have attracted such names as Paris Hilton and Gerald Butler along with a host of South American film stars and socialites. It is the place to see and be seen and few would miss the opportunity to hobnob with big international names in such a high status setting.
Nonstop Entertainment
The Magic Ball is an occasion to dance the night away to the hip twitching Samba music of South America. Entertainers are hired to entice guests and party goers to the dance floors. Live bands in every ball room make sure that wherever you are, the music will be in your blood. The Ball is also an opportunity to mingle and mix with an eclectic and diverse group of people who frequent the Copacabana Palace. You could be talking to a Brazilian politician one moment and a German tourist the next. Of course the glitterati are entertainment enough, if star gazing is your preferred choice.