Rio Carnival
Unlock the Best Seats with Our Rio Carnival 2024 Ticket Guide
Navigate the Sambadrome with Confidence: Your Ticket Options Explained
2024 Rio Carnival tickets will be your passport to an unforgettable experience and fortunately there are a host of options for you to review while choosing your Samba parade tickets in the great Sambodrome.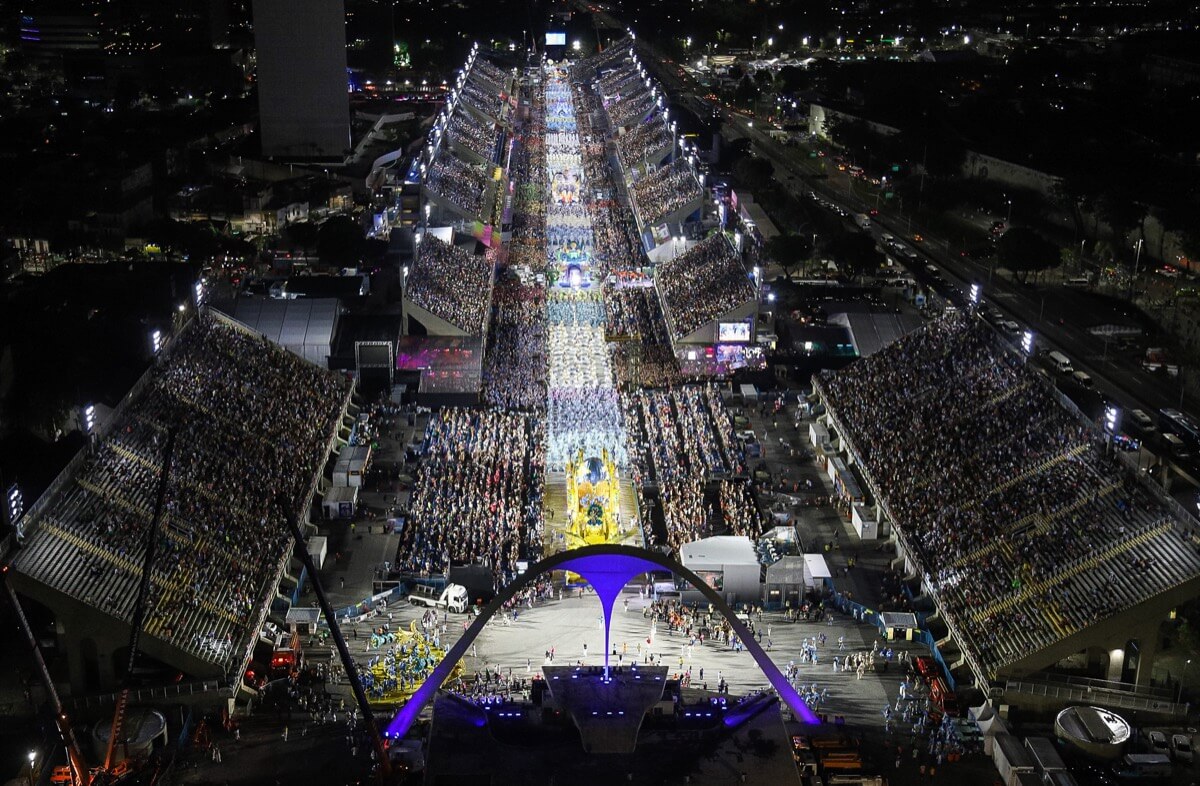 Types of Parade Tickets
The first thing you should consider is the types of tickets you would like to buy. There are four options:
GRANDSTANDS 
Other names: Arquibancadas, Bleachers.
FRONT BOXES 
Other names: Open Boxes, Frisas.
ALLOCATED CHAIRS 
Other names: Numbered Chairs, Cadeiras Numeradas, Assigned Chairs. 
LUXURY SUITES 
Other names: Covered Suites, Camarotes, Private Suites.
RIO SAMBODROMO SECTORS
Another thing you need consider is the sectors of the sambadrome so you can choose wich one you would like to buy. These are the options:
Sector 3, 5 and 7 Grandstands – Affordable seating with great views on the odd side 
Sector 2, 4, 6 and 8 Grandstands – Affordable seating with great views on the even side 
Sector 9 – The Star Sector - Best structure, services at venue, closest to transfer ramp
Sector 10 and 11 – Best for the Open Boxes and best views of the drummer 
Sector 12 and 13 – The sector of the Cadeiras or Allocated Chairs 


Watch the video below and see more about the tickets opions:
A Word about Orientation at Rio Sambodromo
As indicated in the map, the front boxes of the Sambodromo are located closest to the samba parade runway on either side of it. Next comes the luxury suites which are located at an elevation, thus giving a broader view of the entire show.
Furthest away from the runway are the grandstands, also at an elevation. The allocated chairs are located closer to the end of the runway. If looking towards the end of the runway, even numbered sectors flank the right side of the Sambodrome, while odd numbered sectors are on the left.
The image below represents the new design of the sambodromo for 2024. You will be able to see the types of tickets for the Rio Carnival represented in colors.
What you can do from here?
Buy your Rio Carnival Tickets online now 
Contact the Carnival Help Desk 
Get More Information about the Samba Parades in 2024