What is it?
The Covered Boxes are ideal for those who do not want to risk getting wet in the frequent summer rains. Exclusive to Bookers International, the Covered Boxes are located in Sector 7 at the level of row D. They have a U-shaped sofa and are the only fully covered option in the Sambadrome in case of rain, apart from the "camarotes".
How is it?
With a privileged view over rows A, B and C, the Covered Boxes has a super fan, plugs to charge your cell phone and also with cushioned seats, which makes it the most comfortable option among all the "Frisas". Each Covered Box can accommodate up to 12 people, but all tickets are per person, so you can buy an individual ticket and then join eleven other people that you will meet on your box. It is a recommended place for those who come with friends or family, due to its comfort.
In addition, in the Front and Covered Box area you will find exclusive bathrooms and also a waiter service throughout the night to buy your food and drinks without leaving your place.
Behind the sectors there are bathrooms, small bars and restaurants.
Customer profile
For those who do not want to risk getting soaked wet in the rain, who want a lot of comfort and watch the parades with a privileged view.
Location
The Covered Box are located only in sector 7, row D.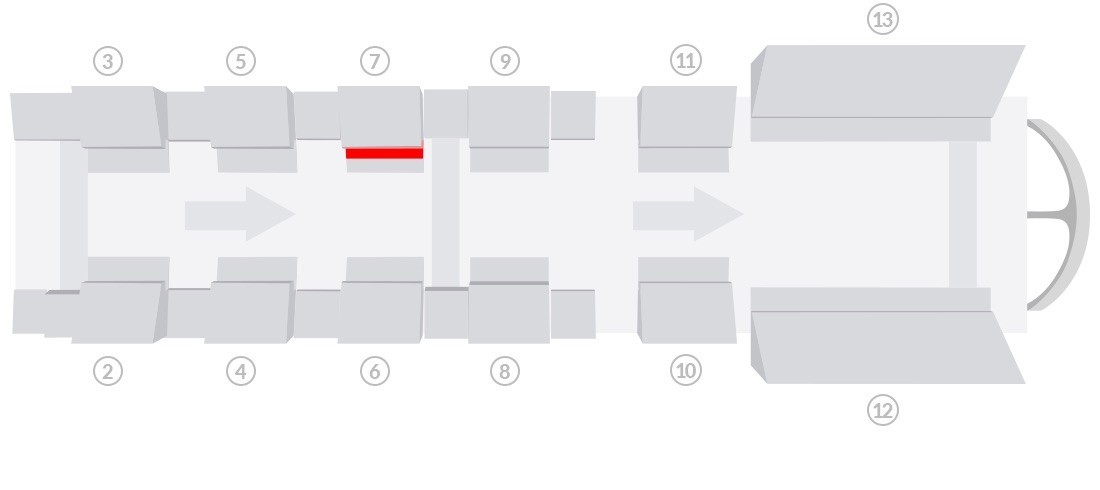 Capacity
Approximately 120 people.
Transfer
Our Special Transfer costs U$98 per person and is a round-trip transportation to the Sambadrome, with boarding point at the gate of Sector 9 (odd side).