What is it?
The Grandstands (also known as "arquibancadas") are large concrete steps, located at the highest part of the Sambadrome, with an incredible aerial view of the parade. The tickets for the grandstand are the best value for money of the Rio de Janeiro Carnival and the location at the top gives an excellent perspective of the samba school as a whole.
How is it?
There are no chairs nor seats in the grandstands and people usually watch the parades standing up. Despite having no chairs, you can sit on the steps if you want. In all grandstand sectors (except Sector 9) seats are on a first-come, first-served basis, so if you want good places, we recommend you to arrive in advance. Sector 9 is the touristic sector and it has assigned places, offering the possibility of arriving at the time you want and guarantees your place all night without worries. Note that behind the sectors there are free toilets and a shopping area to buy food and drinks.
Customer profile
Grandstands tickets are recommended for those who are looking for cheaper tickets, excitment, who wants to feel the vibe of the carnival and also for those who want to see the parades as a whole and from above.
Location
The Grandstands are located in sectors 2, 3, 4, 5, 6, 7, 8, 9, 10 and 11.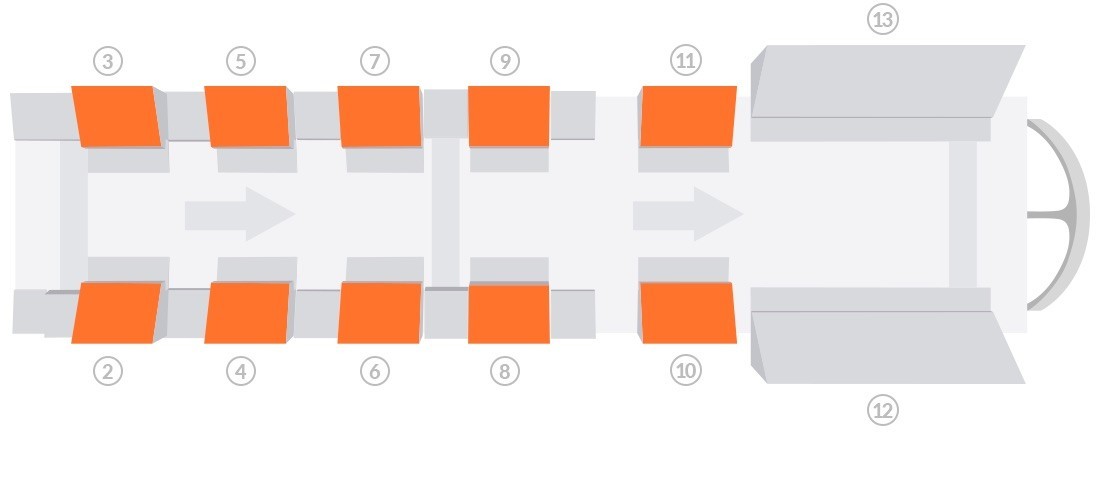 Capacity
Approximately 2,500 people per sector.
Transfer
Our Special Transfer costs U$98 per person and is a round-trip transportation to the Sambadrome, with boarding points at the gates of Sector 8 (even side) and Sector 9 (odd side).