Samba Schools
Samba Songs Are The Essence of Rio de Janeiro Carnival.
Samba is the unique Brazilian music that originated from Rio. So, how important are Samba Songs? The African slaves introduced reverberating rhythms of the Samba to the Brazilians and even to this day Samba is the essential component of Rio Carnival.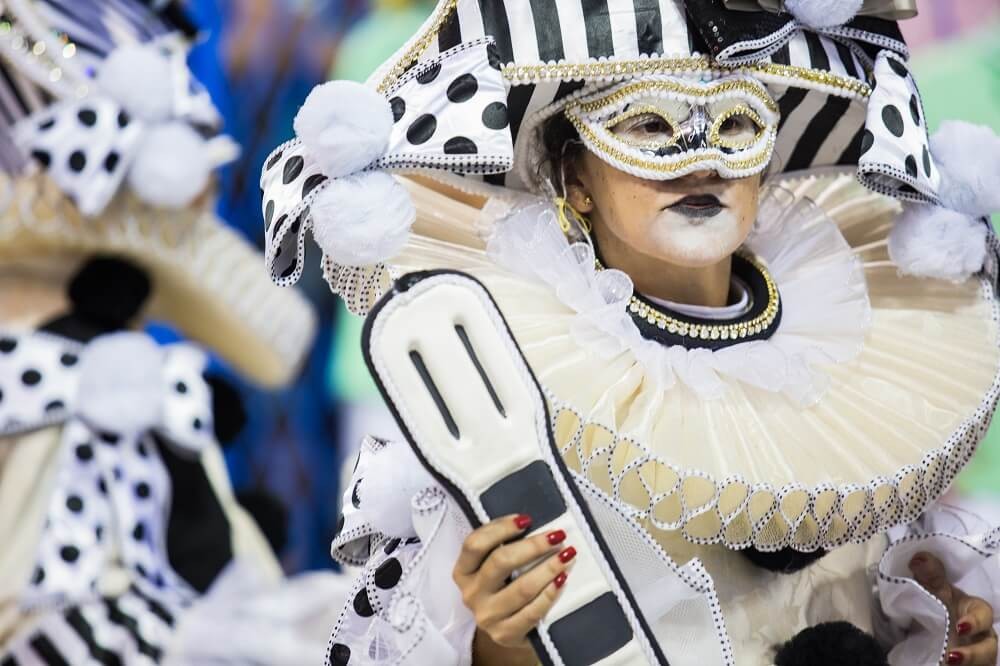 Origin of Samba
The Samba is a combination of song, music and dance form invented by Afro-Brazilians in 1888 when slavery was abolished. The word Samba had its origin in the Angolan world Samba which refers to a kind of ritualistic music. However the African slaves gave a variety of meanings to the word which meant to invoke their ancestral spirits and the god of African Pantheon.
Samba at Rio Carnival
Samba is the heart of Carioca culture and history, hence Samba songs are an essential part of Rio Carnival. Deixa Falar was the first Samba school to introduce Samba songs to their Carnival performance. During the 80s, new musical instruments like tantan and banjo were used in Samba songs; the lyrics too were full of slang. Samba songs portray the theme of each Samba school at the Rio Carnival. Samba music is the biggest attraction for tourists, and the new generation of singers has grabbed eyeballs for their Samba songs and composition. Maria Rita, Diogo Nogueira, Roberta Sa and Teresa Cristina are some of the most famous Samba singers.
Rio Carnival Service:
Our Rio Carnival Help Desk is willing to customize a Rio de Janeiro Carnival package for you and your party as well as giving you some very handy tips on costumes, and of course, the Party Planner.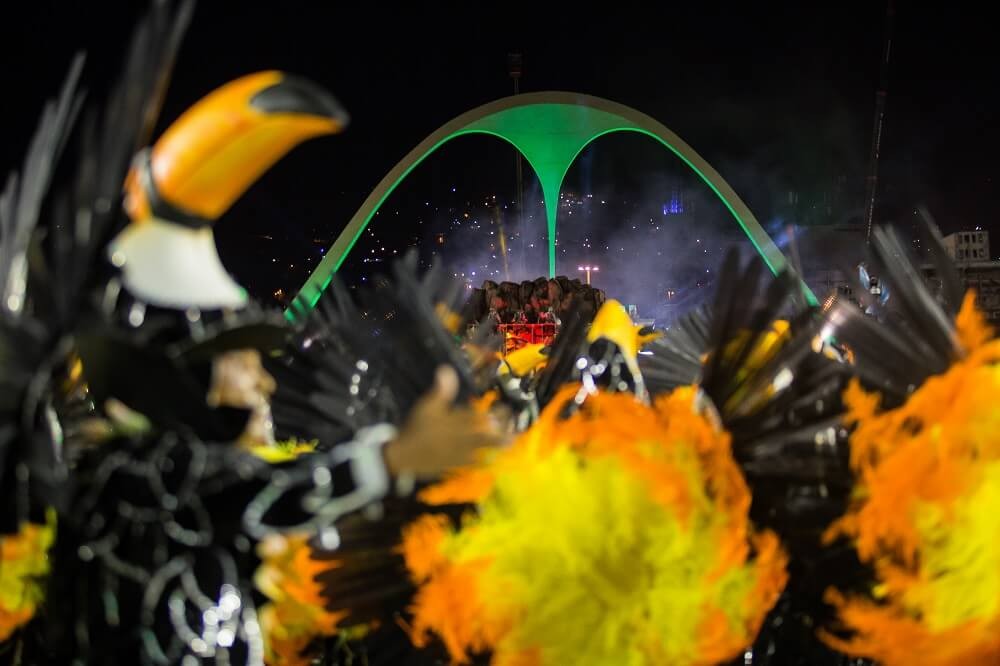 Musicians and lyricists of Samba schools take great care to come up with innovative composition every year to make it appealing to the judges as well as the audience, based on which the judges award points to a Samba school during the run up to the championship. You must attend the Sambadrome rehearsals, because that is when you will get the opportunity to learn the lyrics. Samba songs are listed in Carnival guides along with translations and this will help you understand the theme and story behind the parades. During your stay in Rio de Janeiro for the 2021 Carnival, make sure you attend Samba shows, especially if it is a performance by the famous queens of Samba, Alicione and Beth Carvalho. Your hotel employee should be able to help you book tickets for Samba shows. Clara Nunes was also a queen of samba but she died prematurely in 1983. Make sure you listen to her songs or even get a cd as a souvenir.
Access Group
| | | |
| --- | --- | --- |
| | February 12th (Friday) | February 13th (Saturday) |
| 10:30 PM | To be defined | To be defined |
| 11:15 PM | To be defined | To be defined |
| 00:01 AM | To be defined | To be defined |
| 00:45 AM | To be defined | To be defined |
| 01:30 AM | To be defined | To be defined |
| 02:15 AM | To be defined | To be defined |
| 03:00 AM | To be defined | To be defined |
Special Group 
| | | |
| --- | --- | --- |
| | February 14th (Sunday) | February 15th (Monday) |
| 09:30 PM | To be defined | To be defined |
| 10:30 PM | To be defined | To be defined |
| 11:30 PM | To be defined | To be defined |
| 0:30 AM | To be defined | To be defined |
| 1:30 AM | To be defined | To be defined |
| 2:30 AM | To be defined | To be defined |
| 3:30 AM | To be defined | |