Rio de Janeiro
Visit the Ipanema Beach | Rio Beaches
Experience the carioca spirit in the most cultural diverse beach of Rio de Janeiro.
Carlos Jobim had every reason to be inspired by the 'Girl from Ipanema', with some of the most beautiful women gracing the beach throughout the year. As famous, if not more than Copacabana, Ipanema is known for its elegance and vibrant nightlife. Ipanema beach is divided into two parts that are marked by lifeguard towers or postos.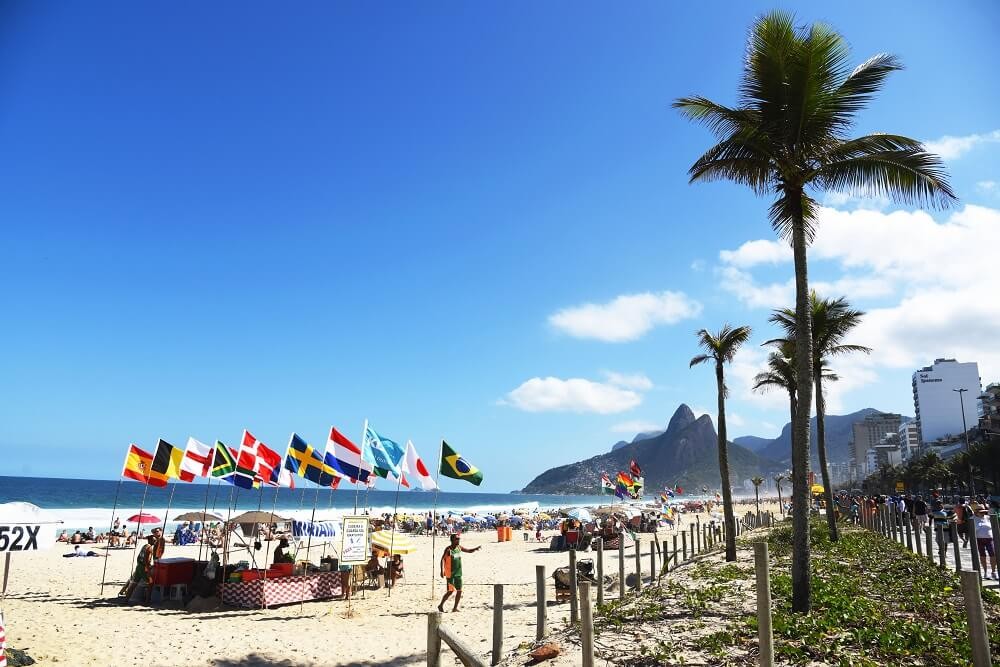 Ipanema ­– A surfer's paradise
To say that Ipanema Beach is trendy would be an understatement. The lively beach is trend setting, upscale, and chic, to say the least. Not surprisingly, Ipanema is the birthplace of the tiny bikini known as the tanga, a seductive bikini worn by men and women who parade the white sands of the beach. The calm waters are most inviting for a casual swim, with separate areas for mothers and children. Like Copacabana, Ipanema Beach has plenty of activities from soccer and belly boarding to sailing. In winter, the area is a surfer's paradise with surf reaching up to 9 feet or more.
True to the carioca way of living, the beach has a number of kiosks, bars, cafes, and mobile carts that cater to visitors. Beer and the traditional cachaça are sold everywhere along the beach. For the health conscious, there are juice bars that serve delicious mocktails. Posto 9 or Lifeguard Tower 9 is where all the action takes place. This is where carioca men and women hipsters gather to soak in the sun and have the time of their lives partying. For all ages, Posto 9 is also a hotspot for intellectuals.
Gay-friendly Ipanema
Rio is open and welcoming to the gay community. Near Rua Farme de Amoedo is the famous gay section of Ipanema Beach with a rainbow flag flying in the air. You won't want to miss the beach on Sundays when the roads closest to the beach are closed to motorists, which brings youngsters out on their skateboards and roller skates. During the carnival, the marvelous beach is the place to be, if you don't intend visiting the Sambadrome.