Rio de Janeiro
Visit the Urca Beach | Rio Beaches
Frequented by the locals, Urca beach is the perfect place for sun tanning and an occasional dip in its warm waters.
Nestled at the foot of Sugar Loaf Mountian is Urca, a small, isolated, and peaceful residential neighborhood close to Copacabana Beach. Urca Beach presents a great view of Pão de Açúcar or Sugar Loaf Mountain.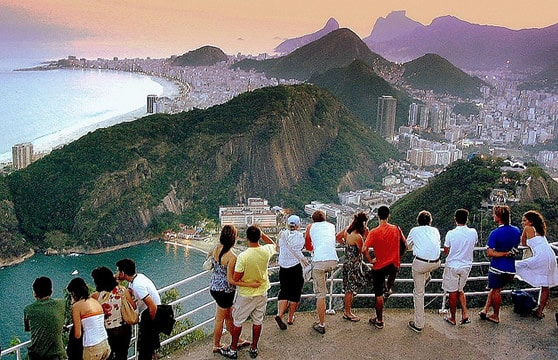 Sun, sand, and sports
Urca Beach is frequented by the locals, where prices are much lower than neighboring Copa. The beach is the perfect place for sun tanning and an occasional dip in its warm waters. Food, drinks, and accommodation are much cheaper. Although the area is more a bay than a beach, you will find a number of locals indulging in their favorite beach sports with the splendid Sugar Loaf in the background.  The shallow waters from Praia Vermelha at the base of the Sugar Loaf have turned into a great place for swimming.
Touring Sugar Loaf
Praia Vermelha is also an ideal stop after a cable car tour to Sugar Loaf. The beach is part of three beaches, two fortresses, and three hills that make up the Urca neighborhood, along with the magnificent Sugar Loaf. Located right at the junction where the Atlantic Ocean and Guanabara Bay meet, Urca is also home to many colonial and art-deco mansions and museums that dot the city.  It is also known to be one of the safest neighborhoods in Rio.
Urca Beach attractions
From Urca beach, take a trip to Forte São João, now a military base that houses a museum with displays of Portuguese paintings and ancient arms and ammunitions. Morro da Urca, adjacent to Sugar Loaf, is the first stop on a cable car tour to the top of Sugar Loaf. The mountain offers a spectacular view of the beaches and the surrounding area.
There are plenty of beachside bars and restaurants to whet your appetite with a variety of seafood dishes. After a day at the beach, you may want to head for a round of shopping at the Rio-Sul Shopping Center, near the tunnel which leads to Copacabana and Ipanema.