Gay Party Circuit in Rio Carnival 2020
Gay clubs and circuit parties, discover where to go during Rio Carnival.
Gay clubs and circuit parties, discover where to go during Rio Carnival.
There is a very lively nightlife for the gay crowds in Rio. During Rio Carnival many of the gay clubs and circuit parties host special events or masquerade balls. There is still much fun to be had all through the year in these dance clubs with special guest stars, drag shows and famous DJs.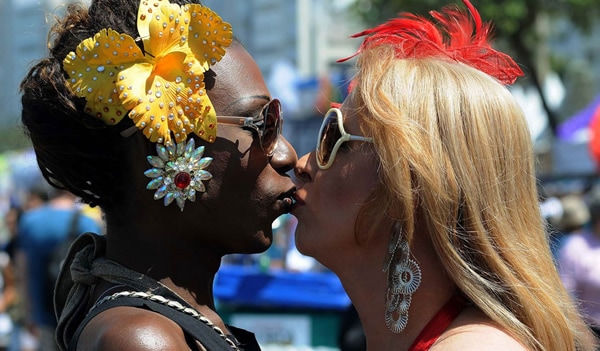 Circuit Party 
The first circuit parties were held in the 80s at Tivoli Park near Lagoa. The parties became so popular that they hit the mainstream and are now considered a fun alternative to the standard gay clubs. Many of these parties have live bands or guest DJs from around the world. Also called "label parties" they travel around to different sites but usually stay in the downtown area. A party may take place on the beach, or in a warehouse, or on a farm or in a railway station.
Circuit Party Hosts
Barbies in Total Control Here is one of the circuit party groups that arrange these parties. They are also known as B.I.T.C.H. Another label party is X-Demente popular with the muscle gay boys of Rio. X-Demente usually holds their parties twice a month at Fundicao Progresso. Some of their guest stars have been Ru-Paul, Jeff Stryker and Martha Walsh. The X-Demente parties usually happen on Saturdays but as they are not planned too far in advance it is best to check the local newspaper for the party announcement. Purchase either Jornal do Brasil or O Globo and look in the entertainment section under Festas for the announcement of one of these circuit parties. These parties are especially popular during Rio Carnival.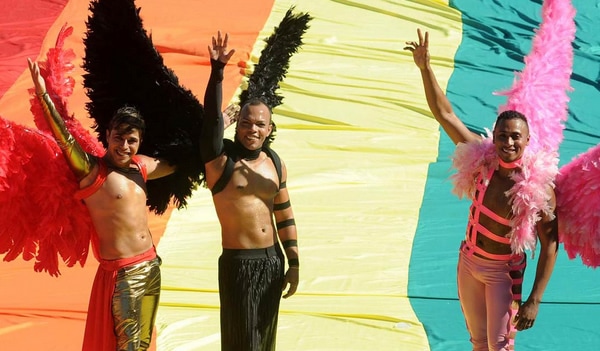 Gay Clubs 
There are several gay clubs in Rio that have some incredible evening parties and dances during Rio Carnival as well as throughout the year. The newest gay club to cause quite a stir is The Week located downtown. This nightclub hosts large parties with nationally and internationally known DJs. Le Boy near the southern end of Ipanema is a full service complex with an outdoor bar, dance floor and a gay bath. Le Boy usually has drag shows, go-go boys and special guests during weekends. The Copa is a combination of restaurant and dance club with gorgeous gay waiters. Bunker, next door to Le Boy has 3 dance floors and hosts both gay and mixed parties. La Cueva in Copacabana is one of the oldest gay clubs whereas Fosfobox is one of the newest gay clubs in Rio.
Finding the Best Parties
To learn what is happening at the gay clubs consult the weekly Veja Rio or O Globo newspapers. Many of the small boutiques in Ipanema will also carry flyers regarding special events or parties at these clubs. In addition, cute gay men hand out flyers on Farme Gay and Posto 9 Beaches. Word of mouth is another way to find out where the parties are. So find the cutest guy you can and ask him where the best party is. Do not be surprised if he invites you to join him.