Rio de Janeiro
Why Leblon neighborhood is the darling of cariocas
Leblon is full of restaurants, cafes and bars, with an amazing beach and a pulsating nightlife.
Leblon, close to Ipanema, and sharing a beach with it, is divided into 2 distinct areas. While Upper or Alto Leblon is almost exclusively residential, Lower or Baixo Leblon is where the restaurants and gathering spots are located. This area, which used to be the heart of the bohemian movement in the 70s and 80s, is also a popular meeting spot for the youth to celebrate football match wins.
Botequim style cafes
Botequims are the local pubs of Brazil, serving alcohol and food, and are a great place to mingle with the locals who gather here to watch or discuss football matches, and politics or just pass their time. Bracarense, which has been serving customers and visitors to Rio de Janeiro for over 50 years, is known for its jerked beef with onions and snacks like croquettes and small pies. Jobi, renowned for its feijoada has been around since 1956. The good news for late-night partygoers is that this bar is open till 4.30 a.m.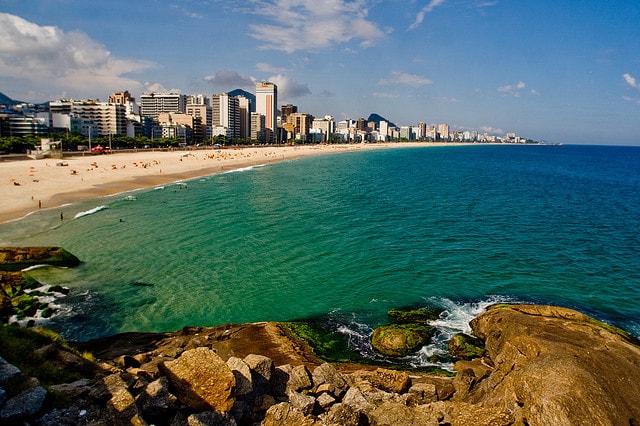 The Farmers Market
Held every Thursday at Rua General Urquiza, a visit to the Leblon Farmers Market will allow you to see what the local produce is like. A great place to chat with the locals and get a feel for the culture, you will most probably be able to purchase homemade cheese, jams, bread, cakes, and a variety of other delicious condiments. The market begins early in the morning and winds up once stocks are over, usually around 2 pm.
Around Leblon Beach
This is one of the prettiest beaches in Rio de Janeiro. A long-standing tradition and heartwarming sight on sunny mornings are to see mothers bring their babies to a meeting point here, aptly known as Baixo Bebe. Evenings are the time to watch Capoeira being practiced at the beach. The sunset provides a dramatic backdrop against which to watch the agile moves of this famous Brazilian-African martial art.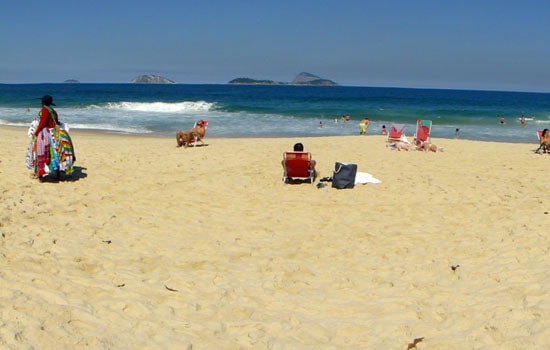 A pulsating nightlife
Leblon has a vibrant nightlife that caters to almost all tastes. Leblon's bars and restaurants are among the best and most famous meeting places in Rio, at different addresses in the neighborhood. That is, wherever you go in Leblon, you will find a good restaurant or a good bar to enjoy with family or friends. To name a few, Academia da Cachaca is a great place to sample Brazil's famous national drink. Boteco Belmonte is famous for well-prepared snacks at affordable prices, and Stuzzi Bar brings the delights of Brazilian cuisine, combined with the influences of Italian cuisine. With rustic and funky decor, the Stuzzi Bar is one of the best bar options in Leblon for a fun outing with friends.