Copacabana Magic Ball 2024
Copacabana Magic Ball 2024
Tickets to Magic Ball are not available at this time.
One of the highlights of the Rio Carnival is the Magic Ball at the Copacabana Palace. This eagerly anticipated event is the grandest and most luxurious occasion in the Carnival. The glamour quotient of the evening is at an all-time high with a host of local and international celebrities in attendance.
The Magic Ball brings a different theme to the Copa halls during Carnival every year. This year the theme was a tribute to the 100th anniversary of the Copacabana Palace Hotel.
The Magic Ball was a real trip back in time. The decorations went from 1923 to 2123, from the moment they arrived at the hall entrance, making people feel that they were inside the Time Tunnel, with great elegance and sophistication, as is customary at Copacabana Palace balls.


Key information before you buy your tickets to the Magic Ball


1 - Tickets - All tickets entitle you to circulate in all areas of the Ball. There are three types of tickets to know about:
Individual Golden Room - Individual tickets with the right to a seat at one of the tables in the main hall. This is the room where the night boils, with renowned DJs and Brazilian musicians animating the room all night long, and a dance floor for you to enjoy yourself. 
Individual Noble Room - Individual tickets with the right to a seat at one of the tables in the hall. This hall, gives access to the Golden Room. It is a lounge to sit, eat and chat with friends in peace.
Standing Tickets - Individual tickets that entitle you to circulate through all the halls, and make the most of the entire party, but without a seat at one of the tables.
2- Dress code - Luxury Costume or Black-tie. Entry wearing a tank top, shorts, jeans, and flip-flops is prohibited.
By participating in this event, you must unconditionally agree to the following terms:
The organizing company or third parties appointed by it will photograph, film, and record the event too, at its own discretion, publish, transmit, retransmit, reproduce or disseminate on the internet and social media, for general publicity purposes, in Brazil and abroad.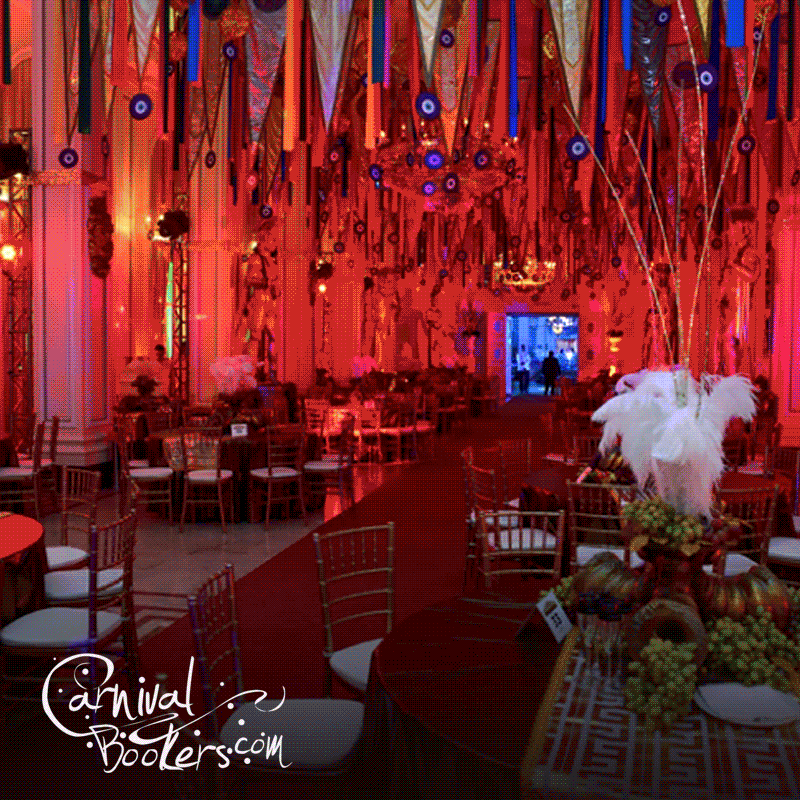 Your attendance at the event represents your complete agreement and authorization for the free use of your image, name, and voice, continuously or not, without time or times limits, combined or not with the logos of the organizers, sponsors, or supporters, without characterizing the excessive use of an image or any personality rights and without any encumbrance or compensation for such use.
To find out more about Rio's most glamorous ball, its history, and this year's theme, click here: Magic Ball Copa.