I want to be the first to know when Folia Tropical tickets become available.
 What is it?
An All Inclusive Lounge, ideal for party people who wants to enjoy the parade and have fun at the same time. Offering open bar, buffet, DJs, shows and transportation from and to two meeting points, one on the South Zone and the other on Barra da Tijuca. Lounge area with a capacity of 1000 people.
All Inclusive Services
Liked? Check out everything that is included in the best Carnival Lounge in Rio
All Inclusive Service: Open bar + buffet with entrance, dinner, dessert and breakfast
Zen space with masseuses
Round trip transportation, from Lagoa and Barra
Exclusive T-shirt + Customization
Lockers
Location
Located right in the middle of the Sambadrome, in Sector 6, Folia Tropical offers an air-conditioned space, with two floors, wide views of the parade, shows at intervals and capacity for 1000 people.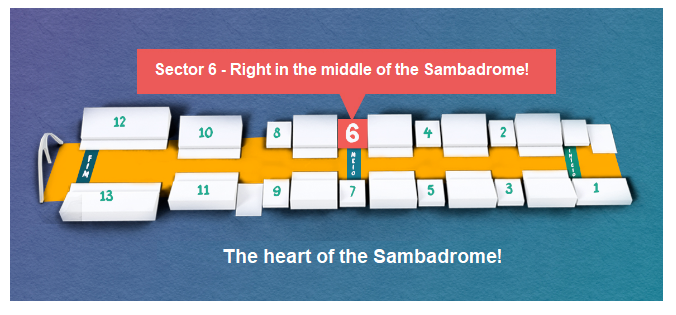 Located in Sector 6, Super Folia has the capacity up to 150 people per day.