Samba Parade
The Samba Parade's Access or Access Group
The Access Group Parade.
The participants in the Rio de Janeiro Carnival Access Group are perhaps not given as much reverence as those in the Special Group, but they consist of excellent performers as well. Composed of 14 of Rio's big samba schools, the competition is fierce in this category, as the winner makes it to the Special Group parade of the following year.
This is the best option for those who do not want to spend huge amounts of money, but are still interested in watching exceptional performances.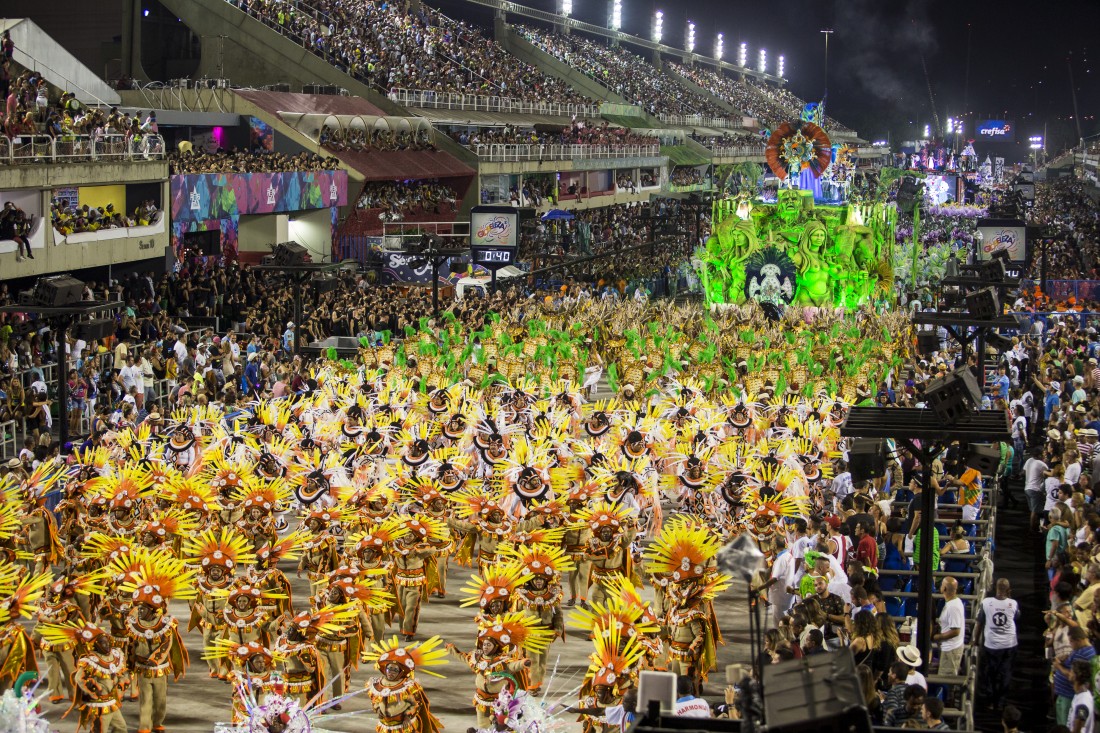 The 2023 Access Group
This group, also known as Access Group parades on Carnival Friday and Saturday and the line up for the 2023 parade at the Sambodromo in order of appearance as follows:
| | | |
| --- | --- | --- |
| | February 17th (Friday) | February 18th (Saturday) |
| 21:00 | Arranco | União de Jacarepaguá |
| 21:45 | Lins Imperial | Unidos da Ponte |
| 22:30 | Vigário Geral | Unidos de Bangu |
| 23:15 | Estácio de Sá | Em cima da Hora |
| 00:00 | Unidos de Padre Miguel | Porto da Pedra |
| 00:45 | Sossego | União da Ilha |
| 01:30 | São Clemente | Império da Tijuca |
| 02:15 | - | Inocentes de Belford Roxo |
A choice of tickets at the SambodromoThe "Concentração"
This area, meaning 'concentration' in English is where schools gather for a final warm up before they enter the competition arena. Just like in the Rio Carnival Special Group category, only two schools collect at any given time, in order of their performance schedule and await their entrance which is announced over microphone.
This is a great place to take pictures with performers, as everyone is in a high state of energy and excitement just before they take the stage.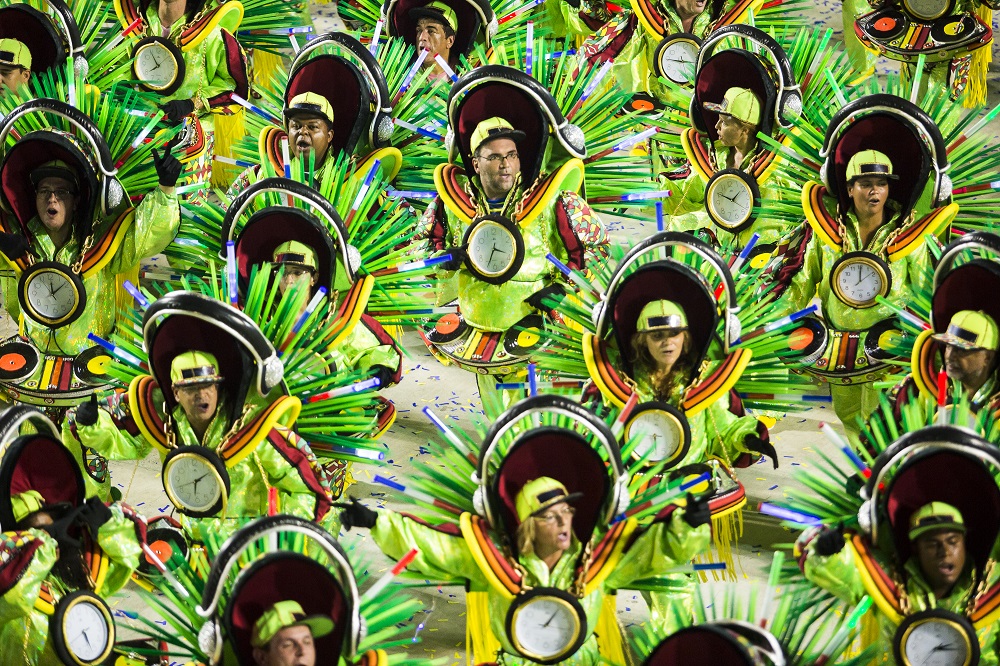 If you decide to attend Access Group's samba parade, the prices will be considerably lower, as compared to the Special Group's parade. There are various types of seats to choose from. The Granstand seats or bleachers, with unmarked seats are the cheapest tickets. Allocated seats can be bought in Front boxes or Covered boxes.
Our Advice: Get an open box frisa ticket - It's not that expensive compared to the Special Group Parades and watch the parade with the comfort of an assigned seat right by the runaway. Get Sambadrome Tickets Here.
Some people recommend that the best place in the Sambodromo is near the drummers' niche, where the "baterias" stop to play and the acoustics are perfect. These include the front boxes and grandstands in Sector 11. Others say that Sector 6 offers a good view from the parade, as it is located in the middle of the avenue, offering an excellent view of the front and rear of the parade and it has a judges cabin in that sector.
There are thus a variety of tickets for you to choose from, depending on what you would like to experience.